Dams, Hydropower and Underground Works
GIBB's Dams, Hydropower and Underground Works Sector comprises of highly qualified professionals who offer their services across Africa. Facilitating efficient and cost-effective solutions to complex engineering challenges in the diverse realms of heavy engineering.
Our reputation is built upon technical excellence combined with total commitment to the highest standards of service, partnering with clients through each stage of project development while offering a fully comprehensive service.
Our services include
Dam engineering
Hydrology flood route
Seismic studies
Hydropower plants and pumped storage schemes
Geology and geotechnics
Underground and tunnel engineering
Water resources and hydrological studies
Model studies
Management and programming of multi-disciplinary projects
Water engineering
Due diligence
Project finance
Master Planning and feasibility studies
Environmental services
Construction supervision
Heavy structural engineering
LHDA appoints JV to oversee Polihali dam design, construction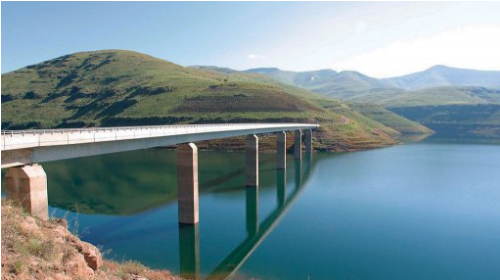 The Lesotho Highlands Development Authority (LHDA) has appointed the Matla a Metsi joint venture to oversee the R445-million design and construction of the Polihali dam. The dam is one of the two main water transfer components of...
Continue Reading
Local expert recognised for geotechnical contribution
"Tunnelling is evident in every part of people's lives from water supply and sewerage, road and rail transportation, power, and even underground cabling for communication and internet coverage," says Ron Tluczek, senior associate ...
Continue Reading
SA hydro plant reaches commercial operation
In South Africa, the Stortemelk Hydro Power Plant reached its commercial operation in July 2016. Having won preferred bidder status in round 2 of government's renewable energy programme, Renewable Energy Holdings (REH) has now ac...
Continue Reading